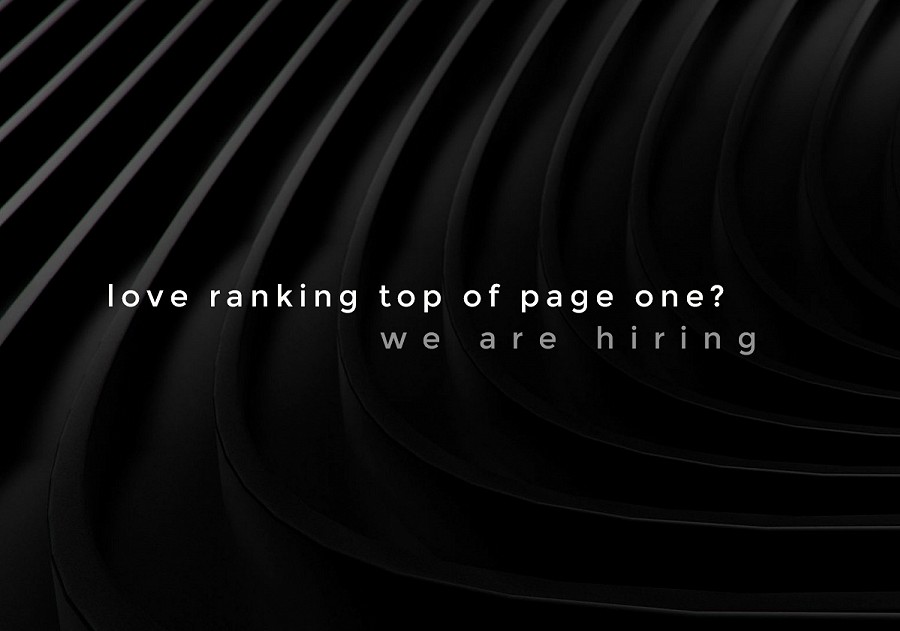 Here at SA1 Creative we are in search of an SEO specialist – someone with a passion for SEO and the world of website optimisation. A person who loves creating and implementing SEO strategies and just loves ranking sites on the first page of search engines.
Here at SA1 Creative, we're growing fast – and now we are looking for a talented and ambitious SEO guru to join our team. Our portfolio is diverse so the role will never be boring. We create intelligent and attractive websites and digital marketing for a range of clients. It will be your responsibility to ensure our sites are sitting pretty at the top of the search engine food chain!
At SA1 Creative yes, we need you to be great brilliant at your job but it's also important that you can fit into a studio that has a passion for delivering beyond expectations - we are keen to find the right person not just the right CV.
We are open minded, so you don't need years of experience. What we do need is for you to show us that you have a thirst for SEO and have the knowledge to back it up. We want someone who is self-motivated, who can lead from the front in the battle to rank first. A methodical and structured approach to getting results is essential.
Role requirements:
SEO and PPC Specialist
Has a passion for staying ahead of the game when it comes to the latest industry techniques and tools.
Preferably 2 years of digital marketing and SEO experience in the online industry.
A basic framework for tracking and reporting on-page ranking progress.
Analytical skills to help work optimise and test content and layouts.
Responsible for determining client SEO strategy and identifying tactics across multiple search engines to ensure client goals are met and exceeded.
Site architecture/organization.
Keyword research and mapping of categories and themes.
Link acquisition strategies.
Daily monitoring and management of SEO campaigns.
SEO reporting, analysis and insights.
In a nutshell a person who lives and breathes SEO and loves ranking sites beyond expectations!
Why SA1 Creative?
This is an opportunity to be involved in a creative business where you can directly influence its future success - we love what we do, and we have ambition to grow. If you think you can help us get on our journey then send us your CV today!

Email your CV to mike@sa1creative.com
Closing date: Friday 29th May 2020

Part-Time / Full-Time
Salary dependent on experience. Great career prospects in a growing business.

Job Ref: SA1001